VPM CLASSES SELECTIONS in HIGHER EDUCATION EXAMS
(2008-2014)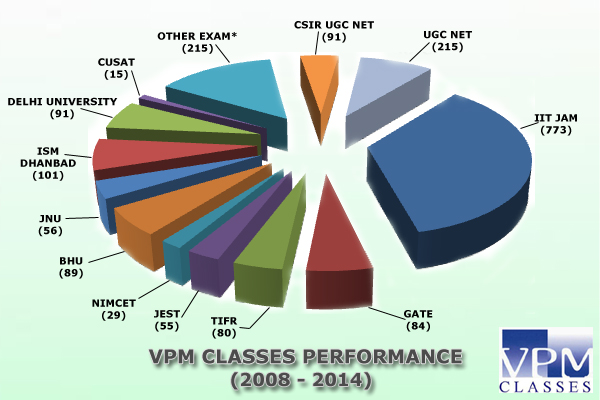 Table 1: VPM CLASSES TOTAL SELECTIONS (2008-2014)
VPM CLASSES TOTAL SELECTIONS (2008-2014)

EXAM NAME

TOTAL SELECTIONS

HIGHLIGHTS

DETAILED RESULT
LINKS

91

48 Ranks in Top 50
including AIR 1, 3, 4, 5, 8, 9

215

*Arts (106), Management (50), Computer Science (29), Commerce (30) Selections

773

16 Ranks in Top 10,
72 Ranks in Top 50
including AIR 1, 2 & 3

84

AIR 10,37,57,61

80

Biology (41),
Mathematics(17), Chemistry (12),
Physics (10),
Selections

55

AIR 13, 21, 28, 29, 40, 49, 65, 70, 80, 91, 93

29

AIR 36,52

89

5 Ranks in Top 10,
13 Ranks in Top 50
including AIR 1 & 3

56

3 Ranks in Top 10,
5 Ranks in Top 50 including AIR 1

101

Geology (17), Maths (14),
Physics (14), Chemistry (13), Geophysics (8) Selections

91

10 Ranks in Top 10,
17 Ranks in Top 50
including AIR 2 and 4

CUSAT

15

2 Ranks in Top 10,
5 Ranks in Top 50
including AIR 2 and 4

OTHER EXAMS**

215

11 ranks in top 50

OTHER EXAMS** IISc, RMCAAT, BITS, ISI, KIITEE, JNCASR, NIT, IISER, Jamia Millia, VIT, Punjab, Kumaun, IP Univ, Hyderabad Univ, Pune Univ, Pondicherry Univ, Tezpur Univ, Andhra Univ, Thapar Univ, Osmania Univ etc

* Arts (Including Selections of Education, Geography, Law, English, Home Science, Economics,
Electronics, Library & Information Science, Psychology, Mass Communication )
Table 2: VPM CLASSES 91 SELECTIONS in CSIR UGC NET (2009-2013)
Subjects

Chemical Sciences

Mathematical Sciences

Physical Sciences

Life
Sciences

Earth Sciences

Top Ranks

Total
Selections

40


23

15

10

3

Table 3: VPM CLASSES 773 SELECTIONS in IIT JAM (2008-2014)

IIT JAM (2008 - 2014)

SUBJECTS

TOP RANKS

TOTAL
SELECTIONS

MATHEMATICS

| | | |
| --- | --- | --- |
| AIR 2 | AIR 3 | AIR 4 |
| (2011) | (2010) | (2013) |

206

PHYSICS

| | | |
| --- | --- | --- |
| AIR 15 | AIR 24 | AIR 31 |
| (2008) | (2011) | (2012) |

181

CHEMISTRY

| | | |
| --- | --- | --- |
| AIR 16 | AIR 18 | AIR 20 |
| (2012) | (2011) | (2012) |

164

MATHEMATICAL STATISTICS

| | | |
| --- | --- | --- |
| AIR 6 | AIR 6 | AIR 8 |
| (2008) | (2009) | (2014) |

75

GEOLOGY

| | | |
| --- | --- | --- |
| AIR 2 | AIR 19 | AIR 28 |
| (2014) | (2013) | (2011) |

50

BIOTECH

| | | |
| --- | --- | --- |
| AIR 6 | AIR 21 | AIR 38 |
| (2013) | (2008) | (2012) |

33

GEOPHYSICS

| | | |
| --- | --- | --- |
| AIR 1 | AIR 3 | AIR 4 |
| (2010) | (2010) | (2011) |

29

MCA

| | | |
| --- | --- | --- |
| AIR 3 | AIR 9 | AIR 30 |
| (2010) | (2012) | (2011) |

26

Biological Science

| | | |
| --- | --- | --- |
| AIR 7 | AIR 16 | |
| (2013) | (2014) | |

9
Table 4: VPM CLASSES 215 SELECTIONS in UGC NET (2012-2013)
UGC NET 2012 - 2013 (TOTAL 215 SELECTIONS)

SUBJECTS

MANAGEMENT

EDUCATION

COMMERCE

COMPUTER SCIENCE

ELECTRONICS SCIENCE

SELECTIONS

50

31

30

29

11

SUBJECTS

LIBRARY SCIENCE

ENGLISH

HRM

GENERAL PAPER-1

GEOGRAPHY

SELECTIONS

9

8

7

7

7

SUBJECTS

ECONOMICS

HOME SCIENCE

LAW

PHILOSOPHY

SOCIOLOGY

SELECTIONS

4

4

4

4

3

SUBJECTS

HISTORY

MASS COMMUNICATION

PSYCHOLOGY

HINDI

SANSKRIT

SELECTIONS

2

2
1
1
1
To see Other Exams Results

(IISc, RMCAAT, BITS, ISI, KIITEE, JNCASR, NIT, IISER, Jamia Millia, VIT, Punjab, Kumaun, IP Univ, Hyderabad Univ, Pune Univ, Pondicherry Univ, Tezpur Univ, Andhra Univ, Thapar Univ, Osmania Univ etc
TESTIMONIALS:
BASUDEV ROY,
AIR 1 - CSIR UGC NET (DEC-2010) PHYSICS,
AIR 10 - GATE 2011 PHYSICS
VPM CLASSES study material was the backbone of my exam preparation.
ALOK KUMAR SINGH, Sultanpur, UP
IIT JAM 2008: AIR 6th (Mathematical Statistics)
IIT JAM 2008: AIR 7th (Geophysics)
My experience at VPM classes was great. I heard about VPM Classes from my one of friends, and then I joined VPM Classes in Mathematics. The study material and question bank is very good, and they also provide practice previous years IIT JAM questions which is vital for success in IIT JAM. I was very impressed by the study material in maths, so I took the GeoPhysics course as well along with Maths. I am happy that I got good ranks in IIT JAM 2008 and thank VPM Classes. VPM Classes is a true leader in IIT JAM.
SURENDER SURTIYA, (Physics), Sonipat, Haryana
JNU 2008: AIR 2nd (OBC)
IIT JAM 2008: AIR 163 (General), AIR 15 (OBC)
BHU (PET 2008): AIR 12th (OBC)
Because of VPM Classes I have obtained very good rank in JNU, IITJAM and BHU. I thank you for providing excellent course material and test series.
TULSI SRINIVASAN, (Mathematics), Bangalore, Karnataka
IIT JAM 2008: AIR 104 (General)
I found VPM Classes course material extremely useful for my IIT-JAM preparation.
SAMPADA KAALRA
B.Sc. (CBZ, final year)
I would like to thank all the faculty members of VPM Classes for the help and cooperation they provided me. It was mainly because of VPM Classes that I was successfully able to score a very good percentage in my B.Sc. final year. The study material provided by the institute was of great help. I am thankful to the entire faculty of VPM Classes, who in my opinion are the best.